Simultaneous Color Contrast Examples
These first four examples are taken from Josef Albers, Interaction of Color, London: Yale University Press, 1963. Note that these are digital photographs of analog photographs of the original (paper, scissors, and glue) figures. There may be some unintentional ghosting due to imperfections in the reproductions, but the effect is preserved. Paper and glue versions are great for convincing sceptics who think there is something fishy in the digital images (who knows what color palate the guy really used?), but it is better to use cleaned up digital versions when the viewer can't be in the same room with the thing.

Study VI-2.1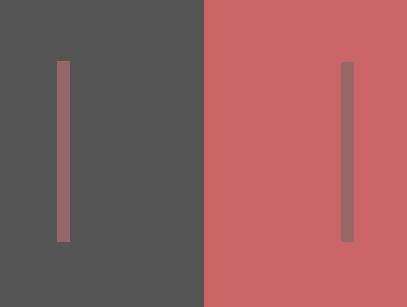 In this example the vertical patches in the two panels appear different in respect of color, although they are intrinsically qualitatively identical (you can verify this yourself -- the color picker tool in photoshop/gimp will tell you that the two patches are identical). The difference in appearance is due to the contrast of each with its background.



Study VI-3.1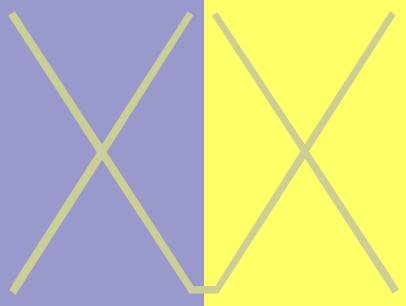 Study VI-3.2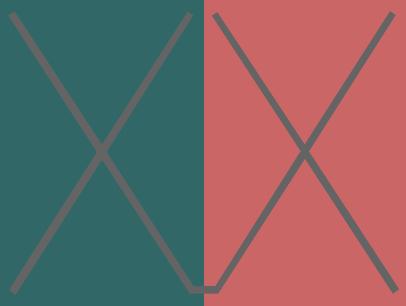 Studies VI-3.1 and VI-3.2 show the same color contrast effect seen in Study VI-2.1, but here the intrinsic qualitative identity of the test patches (in these cases, the central Xs) can be verified by attending to the place in the lower center of each study where the Xs join.

Study VI-4.2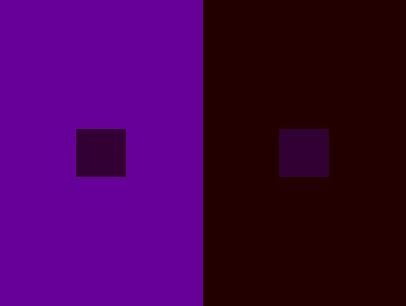 I find Study VI-4.2 a very strong example of simultaneous contrast -- the two central patches look extremely different in respect of color, despite their intrinsic qualitative similarity.


Adapted from an exercise by William Duty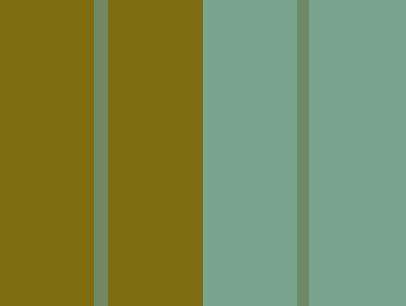 This final example is a cleaned up digital version of an Albers-style exercise made by my friend William Duty. Once again, the simultaneous contrast makes the central stripes in the two panels look extremely different in respect of color, despite the intrinsic qualitative similarity of the two stripes. In the original, made with colored paper, scissors, and glue, the two central stripes were cut from (numerically) the same piece of colored paper.
Photograph of Duty's original exercise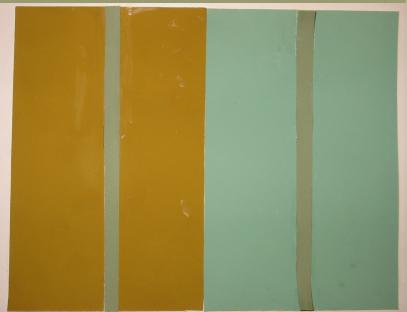 For purposes of comparison with the cleaned up version above, here is a photograph of Duty's original.